AURYXIA has a proven safety profile
Explore the safety and tolerability profile for AURYXIA to see if it is right for your adult patients.1
A pooled safety analysis that included a 52-week pivotal study1
The most common adverse reactions reported with AURYXIA were1:
Adverse reactions in >5% of patients
AURYXIA
N=557
Diarrhea
21%
Discolored feces
19%
Nausea
11%
Constipation
8%
Vomiting
7%
Cough
6%
In a pooled safety analysis of the 52-week pivotal study and 3 short-term trials (N=557), the majority of diarrhea cases (56%) resolved within 2 weeks from onset1-3,5
Safety and tolerability profile evaluated in a
52-week

trial1,4

41.9% of patients on AURYXIA experienced a serious adverse event (SAE) compared to 49.7% on Active Control (sevelamer carbonate and/or calcium acetate)5

No individual SAEs were observed in more than 5% of patients treated with AURYXIA.
SAEs occurring in ≥10% of patients taking AURYXIA vs Active Control by system organ class3
AURYXIA
N=289
ACTIVE CONTROL
N=149
Gastrointestinal disorders
7.6%
12.8%
Cardiac disorders
7.6%
11.4%
Infection and infestations
13.8%
19.5%
Active Control=sevelamer carbonate and/or calcium acetate; SAE=serious adverse event.
See how AURYXIA helped patients reach their target goals
AURYXIA helped patients reach and stay in the range of 3.5-5.5 mg/dL during a 56-week trial.6,7
Patients had a mean serum phosphorus level of 7.41 mg/dL at baseline and 4.88 mg/dL at Week 56.6
EXAMINE EFFICACY
See trial design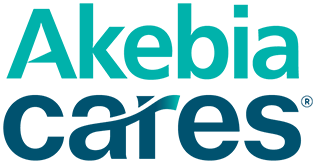 Your partner in helping patients access the medication they need
Connect with a personal Case Manager today!
AkebiaCares personal Case Managers are standing by live to answer your call and help your patients find coverage.
Monday - Friday
8

AM

 – 8

PM

 EST
FIND SUPPORT OPTIONS
You may also be interested in: 
Trial design1,8
A multicenter, randomized, open-label, Phase III trial evaluated the safety and efficacy of AURYXIA as a phosphate binder in controlling serum phosphorus levels in adult patients with CKD on hemodialysis and peritoneal dialysis over 56 weeks. Eligible patients were on dialysis for ≥3 months before screening, were prescribed 3 to 18 pills/day of commercially available phosphate binder, and had serum ferritin <1000 ng/mL, serum TSAT <50%, and serum phosphorus ≥2.5 and ≤8.0 mg/dL at the screening visit. Patients who were intolerant to calcium acetate and sevelamer carbonate were not included in the trial.
The safety and efficacy of AURYXIA was studied in the 52-week Active Control Period (AURYXIA n=292, Active Control n=149). At the final Active Control Period visit, AURYXIA patients were re-randomized to either continue AURYXIA treatment or receive placebo as part of the Placebo-Controlled Period (AURYXIA n=96, placebo n=96). The primary endpoint of the pivotal trial was the change in serum phosphorus from baseline (Week 52) to Week 56 between AURYXIA and placebo in the 4-week Placebo-Controlled Period.
CKD=chronic kidney disease; TSAT=transferrin saturation; Active Control=sevelamer carbonate and/or calcium acetate.