Who may be appropriate for AURYXIA?
There are many options when it comes to prescribing a treatment for hyperphosphatemia.
AURYXIA is contraindicated in patients with iron overload syndromes (e.g., hemochromatosis).
Patients to consider for AURYXIA
Adults with CKD receiving dialysis in need of phosphorus control who1*:
Are above the target phosphorus range per clinical guidance or
May be non-compliant with their current binder or
Prefer non-chewable tablets or
Have concerns about calcium-based binders or
Are on in-center or home dialysis
*CKD=chronic kidney disease.
See how AURYXIA helped patients reach their target goals
AURYXIA helped patients reach and stay in the range of 3.5-5.5 mg/dL during a 56-week trial.1,2
Patients had a mean serum phosphorus level of 7.41 mg/dL at baseline and 4.88 mg/dL at Week 56.1
EXAMINE EFFICACY
See trial design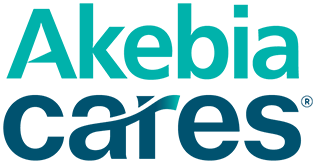 Your partner in helping patients access the medication they need
Connect with a personal Case Manager today!
AkebiaCares personal Case Managers are standing by live to answer your call and help your patients find coverage.
Monday - Friday
8

AM

 – 8

PM

 EST
FIND SUPPORT OPTIONS
You may also be interested in: 
Trial design1,4
A multicenter, randomized, open-label, Phase III trial evaluated the safety and efficacy of AURYXIA as a phosphate binder in controlling serum phosphorus levels in adult patients with CKD on hemodialysis and peritoneal dialysis over 56 weeks. Eligible patients were on dialysis for ≥3 months before screening, were prescribed 3 to 18 pills/day of commercially available phosphate binder, and had serum ferritin <1000 ng/mL, serum TSAT <50%, and serum phosphorus ≥2.5 and ≤8.0 mg/dL at the screening visit. Patients who were intolerant to calcium acetate and sevelamer carbonate were not included in the trial.
The safety and efficacy of AURYXIA was studied in the 52-week Active Control Period (AURYXIA n=292, Active Control n=149). At the final Active Control Period visit, AURYXIA patients were re-randomized to either continue AURYXIA treatment or receive placebo as part of the Placebo-Controlled Period (AURYXIA n=96, placebo n=96). The primary endpoint of the pivotal trial was the change in serum phosphorus from baseline (Week 52) to Week 56 between AURYXIA and placebo in the 4-week Placebo-Controlled Period.
CKD=chronic kidney disease; TSAT=transferrin saturation; Active Control=sevelamer carbonate and/or calcium acetate.